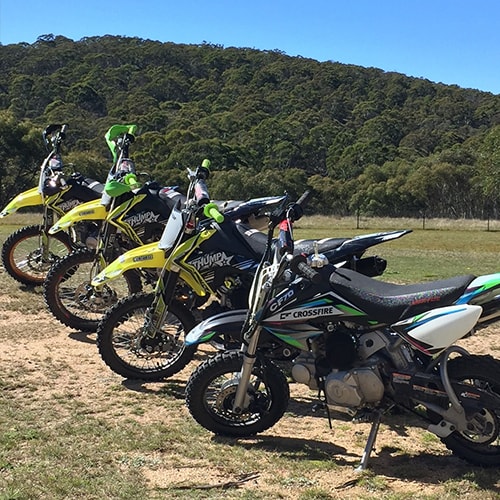 The bike is great, great value for money and the overall quality is good. Looking forward to many hours of riding with my kids.
Scott Crabbe –
New South Wales, Australia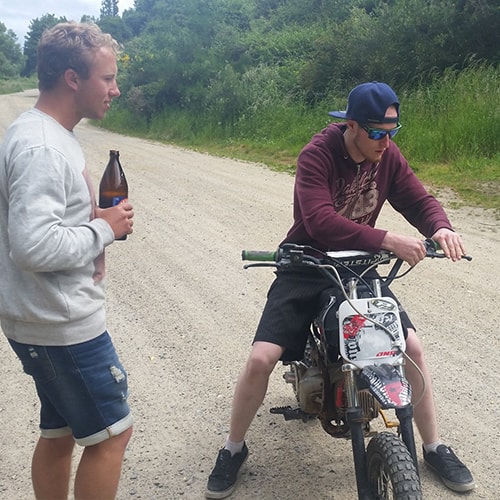 Over all, really great value for money and parts are readily available which is good to keep me on the track.
Logan Peter Black –
Dunedin, New Zealand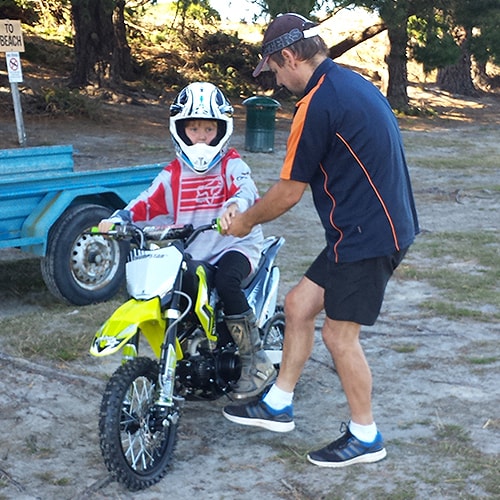 It looks AWESOME and our daughter looks great on it. Perfect size.
Kara Butt –
Abbotsford, New Zealand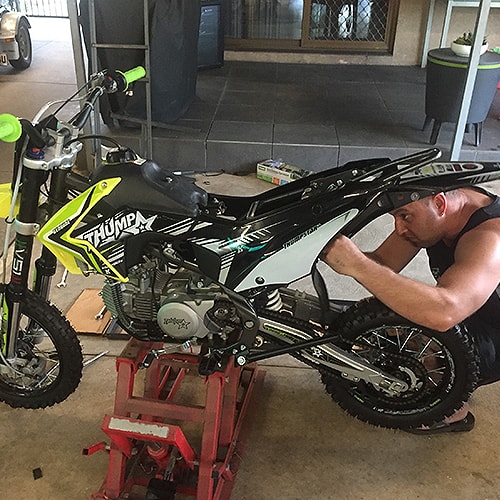 Hands down, Just awesome.
Michael Callaway –
Parafield Gardens, SA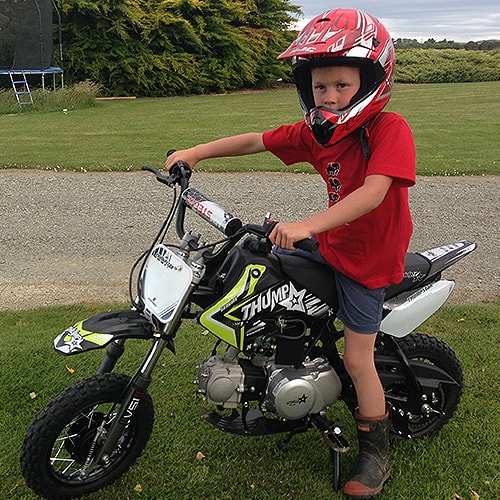 My name is Sam Luijten and got the ThumpstarTSX 88cc(2015) for my birthday this year. I love my bike, it's so cool to ride it on the farm. The best thing about is that it wont be long and I can get the cows in myself. And I also thinkt the bike
Sam Luijten –
Winton, New Zealand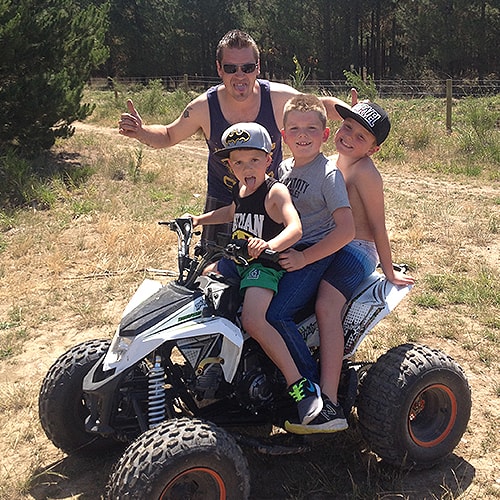 Best thing about it was well two things "electric start" ohhhhh what a saviour on my back!!! And secondly the price affordable fun!! Was a Xmas present for my boys absolutely had a ball! Once I had figured out that the rear tensioner was eccentric was even smother. Easy assemble as well!!
Simon Craig Hazeldine –
Christchurch, New Zealand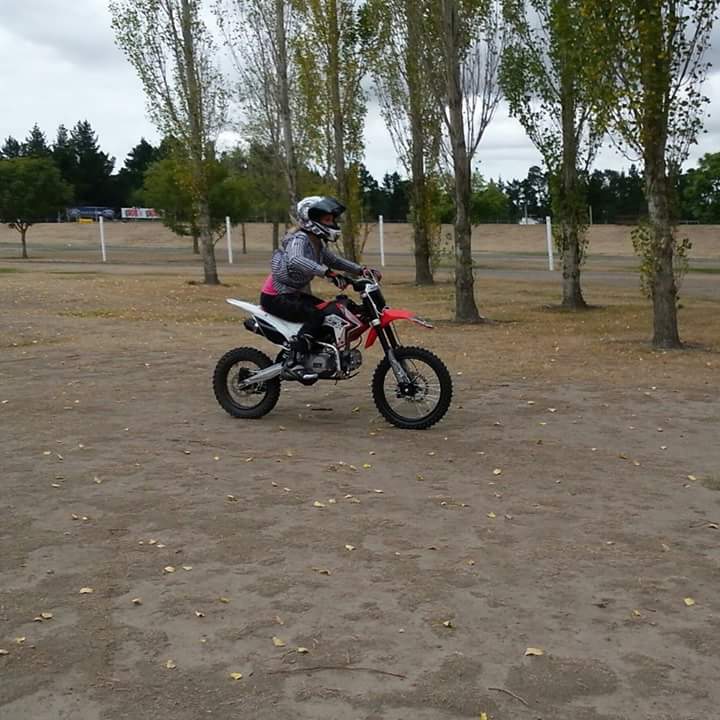 I bought my husband a TSR 140 big wheel as a wedding gift last February. We love this wee bike and after riding big road bikes we still find it has great power and easy to handle. I'm only small so it suits me great, and my hubby can still thrash it a bit also.
Megan Kippenberger –
Rakaia, New Zealand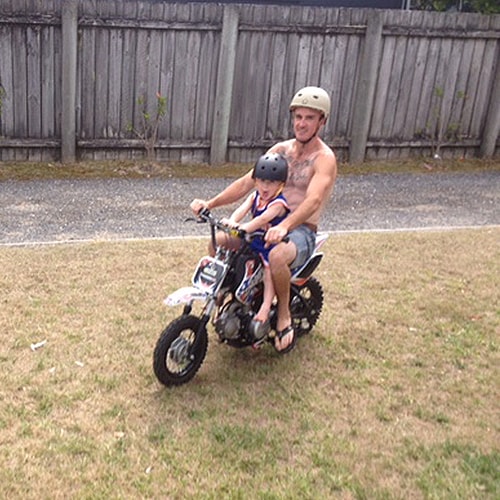 Love the bike, Comes so well set up for a big kid with the high n wide bars, tall seat and decent suspension, I'm Pretty hard on bikes being a motocrosser but havnt managed to brake this thing yet havnt bent the rims broken a lever or even popped a tyre! So much after market bling available at such a low cost makes these the sweetest toys to pimp out.
Patrick Bray –
Auckland, New Zealand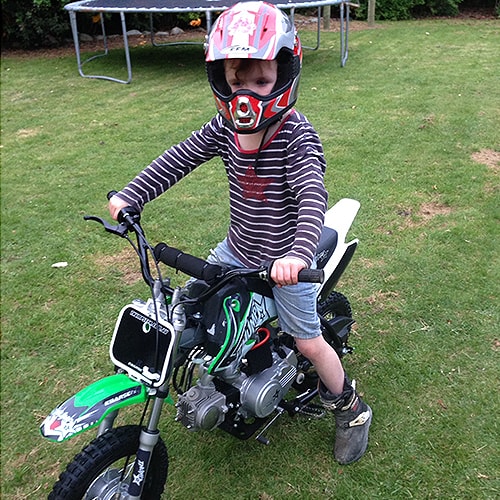 We Brought the bike new in 2014. Solid wee bike has been an excellent bike for her to learn about gear changes on. Well made bike especially for the price. Had a few starting issues early on but tracked it back to loose wiring connectors . Good parts back up easily worked on. Quality of tyres is good and have worn well.chain is also good quality. Happy with our purchase and will look to upgrade both kids to bigger thumpstar models in the future.
Al Johnston –
Geraldine, New Zealand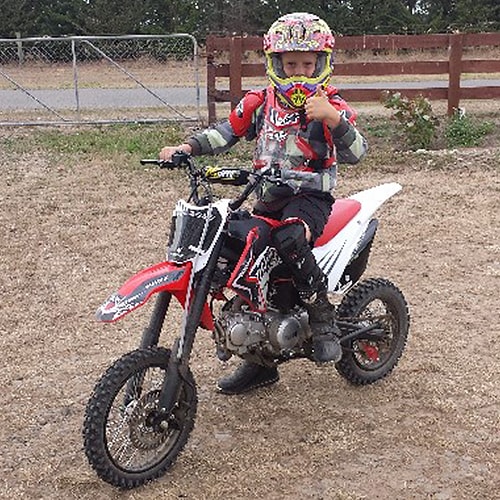 Reliable! See attached photo! Yellow hat please! Overall the bike is in sound condition, few parts have given up the ghost already (stop button, shock seals, fuel tap, accelerator handle) from a year old but thats how it goes doesnt it! 8 out of 10 ! Cheers.
David Beazley –
Rangiora, New Zealand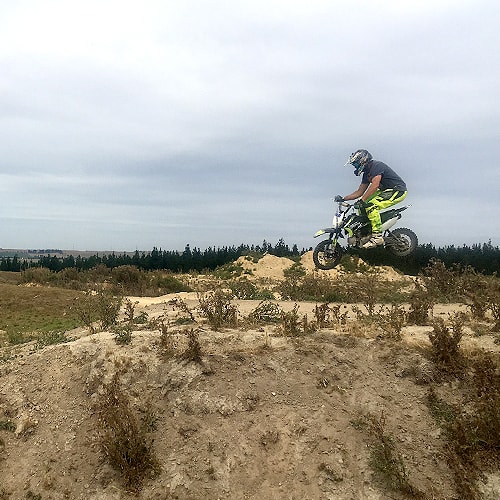 My thumpstar review on the Tsk 110. I will start with how reliable it is straight out of the box full the battery up , fuel her up and your away. Too easy and far too much fun. Secondly how well constructed it is to withstand a large adult doing jumps it handles the weight and jumping with ease. Thirdly how much fun the whole setup is, time and time again I have said to myself how much fun I and all my mates have had on the thumpstar. Well more than 1300dollars worth of fun that's for sure. Here's my picture catching a bit of air. The best thing is that it's a beast runs like a dream and never misses a beat, plenty of power even with a 100 kg guy on it and cheap to maintain and buy parts and trick bits for.
Brandon Kent Wilson –
Ashburton, New Zealand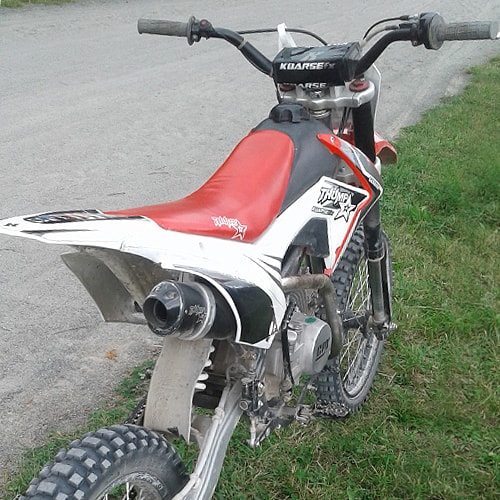 I have had my Thumpstar TSX140 for almost a year now. When I first got it I found it easy to assemble and it started right up. I find that the bike has good power and plenty of speed. It is very light and easy to maneuver and a real easy bike to ride. I have a lot of fun on it and ride it most days I can, normally every 2nd day. After being used for almost a year and rode most days out of that year, the bike still goes great. The only problems I have had with it was the back rim buckled and I had to buy a new one and a fuel problem. It usually starts easily, with under 3 kicks. The bike is easy to maintain, changing air filter, oil etc. I find this bike even more reliable then my honda I had previously to this bike. I find it an all round great bike and would defiantly buy another Thumpstar.
Jarrod Ward –
Ashburton, New Zealand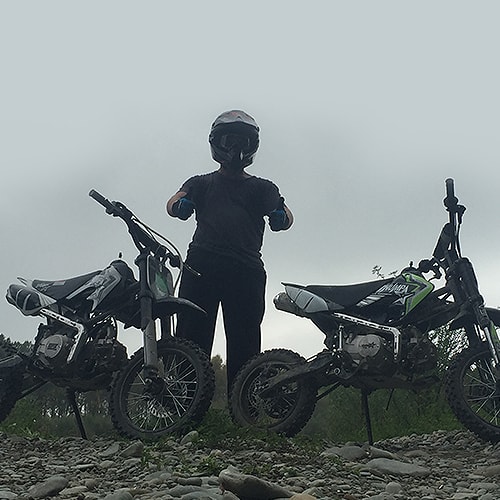 The best thing about my thumpstar is it look and sound And the fact that I haven't crushed yet.
Jordie Duffell –
Timaru, New Zealand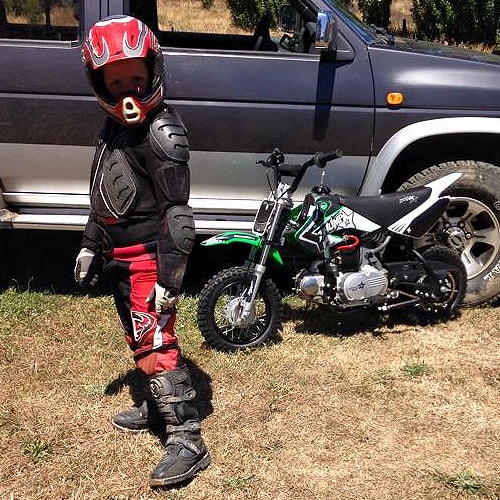 The weight/manoeuvrability.
Toby McLaughlin –
Christchurch, New Zealand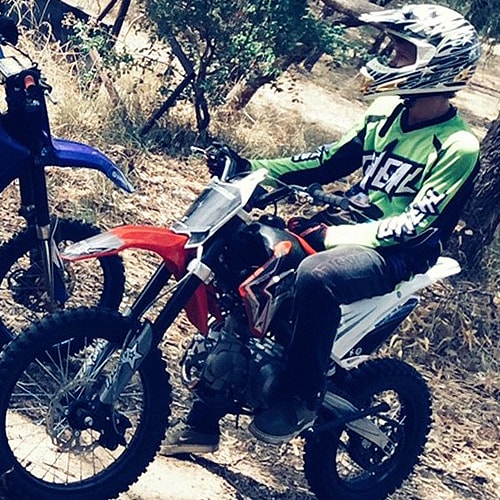 Riding it and the easy upgrade parts.
Austin Poppert –
Waikiki, Western Australia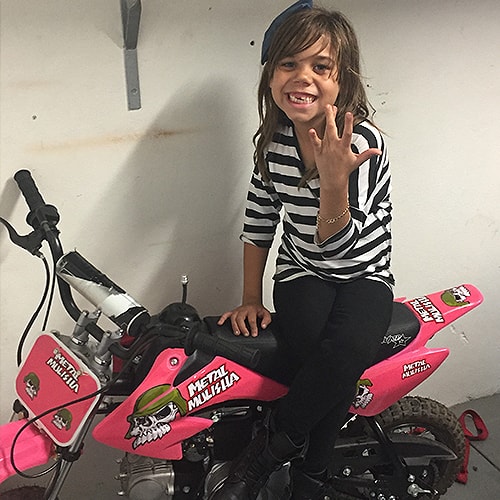 Best thing about my Thumpstar is riding it with my dad.
Zeniah Lofaro –
Dianella, Western Australia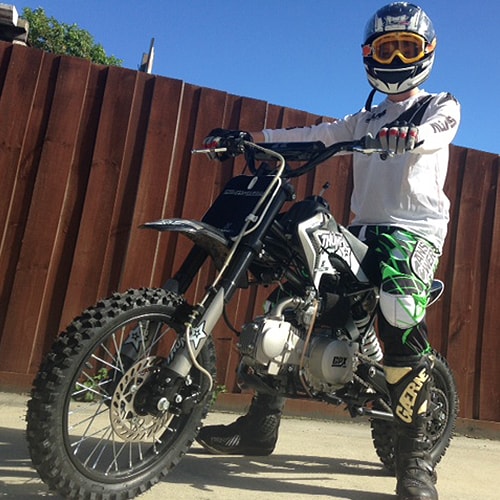 Best thing – Now I can race at MotoX – scary and exciting at the same time! This is my first geared bike and I want to get really good at it.
Theo Johns –
Christchurch, New Zealand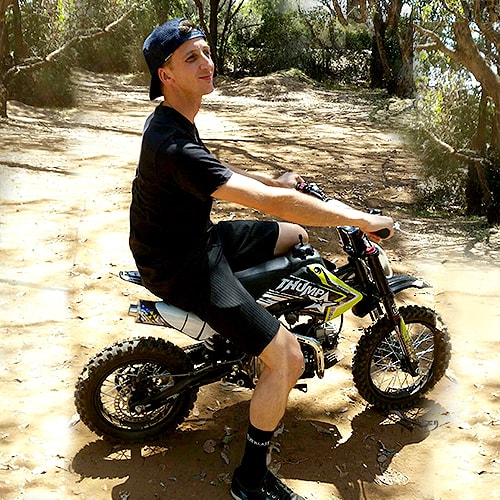 Being able to have mini GPs around your yard with your mates without annoying your neighbors riding full size bikes.
Emerson Gemignani –
East Bunbury, WA